EDEN is an invitation to return to our roots. It is an overture to engage with the sheer perfection of the world around us, to consider if we are connecting as profoundly as we can to the pure essence of our being. It is a clarion call to contemplate if our collective suffering isn't perhaps linked to the aching separation from something primal within and around us. This is a vivid musical exploration through the centuries to remember and to create a new EDEN from within. - Joyce DiDonato
EDEN is an invitation to return to our roots. It is an overture to engage with the sheer perfection of the world around us, to consider if we are connecting as profoundly as we can to the pure essence of our being. It is a clarion call to contemplate if our collective suffering isn't perhaps linked to the aching separation from something primal within and around us. This is a vivid musical exploration through the centuries to remember and to create a new EDEN from within. - Joyce DiDonato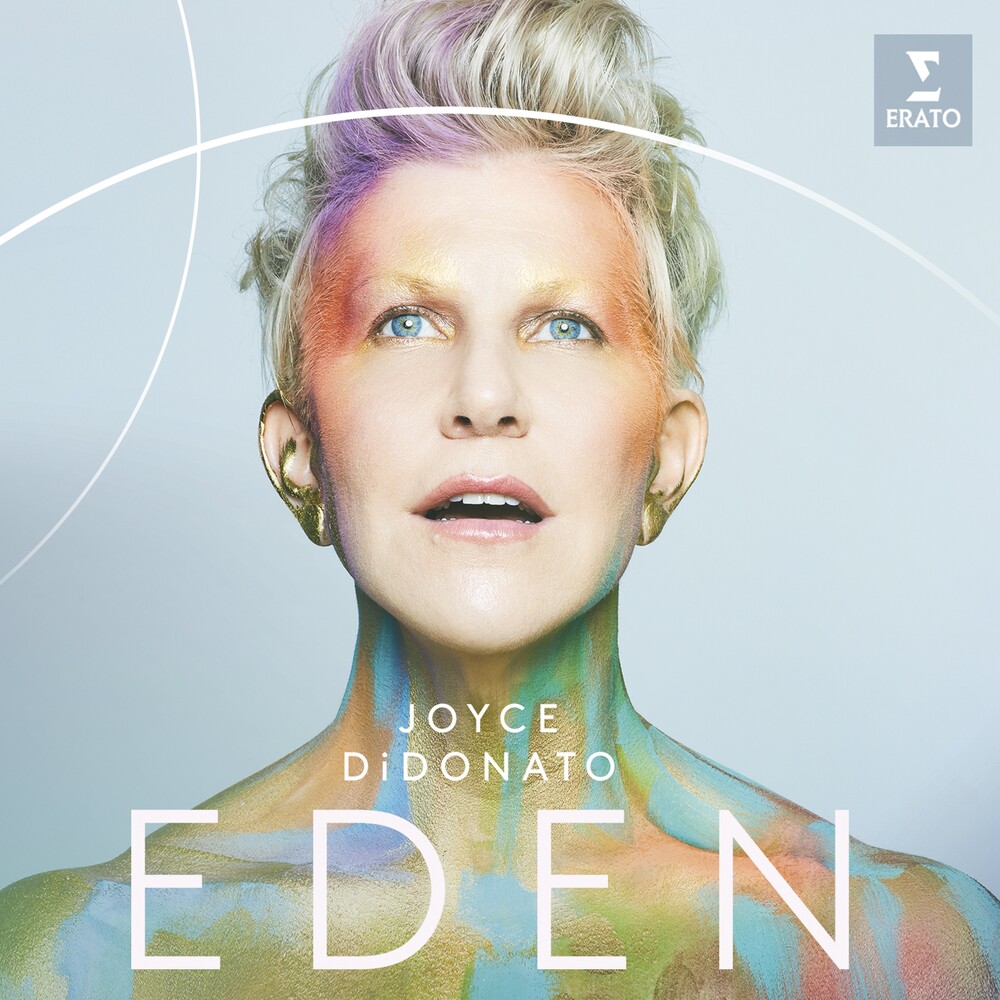 Details

Format: CD
Label: ERATO
Rel. Date: 02/25/2022
UPC:

190296465154
Formats and Editions
1. Ives: The Unanswered Question
2. Portman: The First Morning of the Worlld
3. Mahler: Rückert-Lieder-II. "Ich Atmet' Einen Linden Duft!"
4. Marini Scherzi E Canzone Op.5, III. "Con Le Stelle in Ciel Che Mai"
5. Myslivecek Oratorio Adamo Ed Eva (Part II) Aria: "Toglierò Le Sponde Al Mare" (Angelo Di Giustizia)
6. Copland-8 Poems of Emily Dickinson for Voice and Chamber Orchestra, I. Nature, the Gentlest Mother
7. Valentini- Sonata Enharmonica
8. Cavalli- Opera la Calisto (Act I, Scene 14), Aria: "Piante Ombrose" (Calisto)
9. Gluck- Orfeo Ed Euridice WQ. 30, Danza Degli Spettri E Delle Furie. Allegro Non Troppo
10. Gluck- Scena Misera, Dove Son! from Ezio WQ. 15 (Fulvia)
11. Gluck- Aria: "Ah! Non Son Io Che Parlo..."
12. Handel- Dramatic Oratorio Theodora HWV 68 (Part I), Aria: "As with Rosy Steps the Morn" (Irene)
13. Mahler Rückert-Lieder, IV. "Ich Bin Der Welt Abhanden Gekommen"
14. Wagner-5 Gedichte FÃœR Eine Frauenstimme WWV 91 (Wesendonck Lieder), IV. "Schmerzen"
15. Handel-Opera Serse HWV 40 (Act I, Scene 1), Recitativo: "Frondi Tenere E Belle"
16. Handel-Opera Serse HWV 40-Aria: "Ombra Mai FU" (Serse)
More Info:
EDEN is an invitation to return to our roots. It is an overture to engage with the sheer perfection of the world around us, to consider if we are connecting as profoundly as we can to the pure essence of our being. It is a clarion call to contemplate if our collective suffering isn't perhaps linked to the aching separation from something primal within and around us. This is a vivid musical exploration through the centuries to remember and to create a new EDEN from within. - Joyce DiDonato
back to top